Our Diagnostic Centers, staffed with experienced and specialized scientists ensure high quality and reliability, in a friendly environment, offering services to the Cypriot public and neighboring countries, through 2 Diagnostic Centers, in Nicosia and Paralimni.
The consistency of the staff, from nurses, medical staff, technologists, cleaning staff, are willing to receive patients in a human-centered environment, where they feel and receive generous respect and support.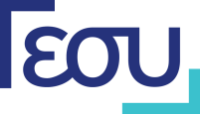 At Elvetiko Diagnostic Center we take care of the best
your service, with absolute priority safety.
Do not neglect the screening,
make an appointment immediately.
When you arrive at the Diagnostic Center it is necessary
use a mask and provide proof of your vaccination
in your SafePass.
Nicosia
Monday-Friday: 8:00 a.m. - 20:00 p.m.
Saturday: 8:00 a.m. - 16:00 p.m.
Paralimni
Monday-Friday: 8:00 a.m. - 20:00 p.m.
Saturday: 8:00 a.m. - 16:00 p.m.
The Elvetiko Diagnostic Center is contracted with the General Health System (GESY), thus offering its services to the citizens of Cyprus.
Additional high protection measures have been taken in our Centers, within the framework of the specifications set by the competent bodies for protection against COVID-19 disease.
In order to use the clinical services of GESY, it is necessary for you to register in GESY and to be referred by your personal doctor.