All table and tube movements are made
and performed quickly and effortlessly

Quickly placement of the table at the most
convenient heightmaking it easy
to access for the disabled, stretchers,
older patients, and children

Moviplan 800 system is equipped
with high frequency generators with
power levels from 32 to 80kW

Built-in APR (Anatomical Programs)
to reduce configuration times
and maximize your workflow

Also available as options are both Automatic
exposure control (AEC) and
the high-speed booster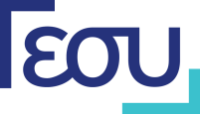 In our radiology department we have a high quality XRAY DRX MOVIPLAN 800 X-ray machine.
At our diagnostic centre there are lead protections for children and pregnant women as well as the possibility of full body X-ray to control scoliosis. The radiological method is used for diagnostic purposes and depicts using a low dose of radiation, in any area of ​​the human body (organs, bones, or some apparent fracture).
Medical information is imprinted through radiation of X -rays, which penetrate the area under consideration. With the help of the radiological film and a source of X -rays, we make the proper download with proper focus, (at a different distance, depending on the area considered). This examination is essentially photography of an area of ​​the human body that provides us with diagnostic information. The image taken in the film is printed and is black and white and transparent. The air is depicted black (this is called clarity) and compact molecules, white (shading or thickening).
Moviplan works with a Bucky system suitable for general radiographic applications. The use of the machine and its radiographic quality helps the technologist to provide the results of the exams easily and quickly. In our diagnostic center there are lead protections for children and pregnant women as well as the possibility of full-body radiography to control for scoliosis.
Jaw
Facial bones
Nasal Bones
Pararrion Bays
Skull
Troracic joints open and closed mouth - bilateral/unilateral
Chest
Sides
Sternum
Cervical Spine
Thoracic Spine
Thoracic-Lumbar Spine
Lumbar Spine
Pelvis
Hierarchs
Sacred Bone and Coccyx
Lock
Scapular
Shoulder
Akromo Claim - Bilateral
Arm Bone
Elbow
Forearm
Wrist
Hand
Finger
Hip and pelvis - bilateral/unilateral
Thigh Bone
Knee
Bone of tibia and a tibia forearm
Ankle
Foot
Toes
Belly
Osseous research - whole axial and sclerotic skeleton
Bone studies
Tooth panorama
Our centres are registered within the General Health System of the Republic of Cyprus (GESY). To make an appointment for a MRI you will cover from the GSEY you must first secure a referral from your personal doctor who will refer you to another doctor who is a specialist in the particular problem you are facing. During your visit to the specialist, after the necessary examination, the system will be added to the system by him.
Since your referral is in the GSEY system, you can contact us at +357-22519337 or you can e-mail us at info@elvetiko.com.