All table and tube movements are made
and are executed quickly and effortlessly

Quick table setting
at the most convenient height, making it easy
access for people with disabilities,
stretchers, elderly patients and children

Moviplan 800 systems are equipped
with high frequency generators with levels
power from 32 to 80kW

Built-in APR (Anatomical Programs)
to reduce setup times parameters
and maximize your workflow

Automatic Exposure Control (AEC)
or a high-speed starter are also available
as options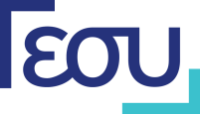 In our radiology department we have a high quality XRAY DRX MOVIPLAN 800 X-ray machine.
The radiological method is used for diagnostic purposes and shows with a low dose of radiation any area of ​​the human body, organs, bones or any visible fracture.
Medical information is captured due to x-rays (x-rays) where they penetrate the test area. With the help of the radiological film and an X-ray source, you make the appropriate shot with the right focus, (at different distances depending on the area under examination). It is essentially a photograph of an area of ​​the human body that provides diagnostic information. The image taken on the film is printed and is black and white and transparent. The air is depicted black (this is called clarification) and the solid molecules, white (shading or thickening).
Moviplan works with a Bucky system that is suitable for general radiographic applications. The use of the machine and the radiographic quality, helps the Technologist for the easy, fast use and execution of the examinations.
At our diagnostic centre there are lead protections for children and pregnant women as well as the possibility of full body X-ray to control scoliosis.
Chest X-ray
Brain X-ray
Abdominal-Pelvic X-ray
Musculoskeletal X-ray
(arm, knees, ankles, ankles, shoulder forearm, key, arm)
Hip Pelvic x-ray
X-ray of the Sinuses
Lithoid X-ray
Spine X-ray
(cervical, thoracic, lumbar)
X-ray of the Entire Spine
(to control scoliosis)