It has a large 21.5 LCD screen

Touch screen 10.4 and
customizable shortcuts

Supports 13 converters covering frequencies
up to 16MHz (linear), and optical fields
up to 220 ° (intra-abdominal, wide angle)

Supports a large linear
fingerprint converter
(larger than 50mm) and one
Hockey small footprint linear converter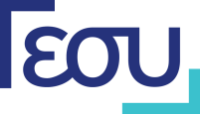 At Elvetiko Diagnostic Center we have a modern Siemens ACUSON NX3 Elite machine.
The Siemens ACUSON NX3 Elite is a mid-range, versatile ultrasonic machine designed for a wide range of applications. It is a test that uses high frequency waves, these are transferred to the study area and then this sound is reflected and returned to the machine to give us the final image.
The ultrasound does not have X-rays, is not an invasive examination and does not contain any risk according to the medical data to date.
Thanks to the wide variety of effective detectors, the NX3 Elite offers great support in fetal, abdominal (including liver), pediatric, small parts (small organ), superficial, musculoskeletal and urological applications.
Abdominal ultrasound can detect abnormalities of the liver, kidneys, pancreas, etc.
The thin intra-abdominal head of the ultrasound unit achieves the imaging of the uterus, ovaries and prostate with high definition.
U/S Upper abdomen
U/S Pelvis
U/S Musculoskeletal
U/S Molecules of the Head (Thyroid)
U/S Breasts
U/S Scrotum
Thyroid Biopsy
Breast Biopsy
U/S - Triplex Scan Tests performed
Scanning of upper and lower extremity arteries or coronary artery bypass grafts.

Upper and lower extremity vein scans for deep vein thrombosis, superficial thrombophlebitis and varicose veins.

Double-sided scan of arterial inflow and venous outflow of ventricular, pelvic, lumbar and/or retroperitoneal contents.

Scan for dialysis access (including arterial inflow, access body and venous outflow).

Scanning of the abdominal aorta.

Scanning of the iliac arteries to detect Compression Syndrome (May-Thurner Syndrome).

Scan for Exclusion Chest Syndrome.