Model name: Magneton Siemens Avanto

Magnetic power: 1,5 Tesla (T)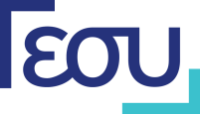 At Elvetiko Diagnostic Center we have an ultra – modern MRI SIEMENS AVANTO 1.5 TESLA.
Magnetic resonance imaging uses radio waves through which we can receive information about the state of the tissues in various internal organs in the form of images. MRI offers the opportunity to detect various changes in the body, which usually occur before the formation of a malignancy or other types of pathology. Compared to other imaging methods, MRI works with non-ionizing radiation that does not create discomfort in patients. The process of magnetic resonance imaging is completely painless.
The most common concern is the loud noise heard from the machine during the examination. For this, special earplugs are given to patients to reduce the effect of noise. Also, for claustrophobic patients, it is possible to be used a special reflection mirror, where patients are able to see outward.
In our diagnostic center, we can provide the patient with the possibility of administration of a mild sedative, half an hour before the examination. This will help the patient relax so that the test can complete. Additionally, in special cases, we can schedule an appointment for the patient with an anesthesiologist who will be with the patient throughout the examination. The procedure in these cases is achieved by the administration of an anesthetic drug that differs from what is used in surgery (does not require intubation). Also, patients with foreign material in their body (pacemaker, orthopedic material, or any other metal) should inform the secretariat or technologist before the examination is performed.
One Step Angiography
Three Steps Angiography
Elbow x-ray
Foot end
Limbs x-ray
Forearm X-ray
Upper abdomen X-ray MRCP
MRA Brain Arteriography
Cervical Spine
Cervical Thoracic Squadron
Neck
Skull Base - Nasopharynx
Grid Arm
Cerebellopontine Angle
Knee X-ray
Brain X-ray
Brain and Brain MRA
Brain and AMS
Brain and Carotid
Brain and Spinal Cord
Brain and Eye Sockets
Brain and Pituitary gland
Inner Acoustic resource
Thoracic Squadron SS
Thoracic Aorta
Chest X-Ray
Thoracic Gap
Sinus X-Ray
Sacral X-Ray
Hip X-Ray
Wrist X-ray
Carotid X-ray
Tibia X-ray
Abdominal Aorta X-ray
Abdominal
Abdominal and Pelvic
Coccyx
Temporomandibular Joints
Pelvis
Bone
Magnetic Cholangiopagrematography (MRCP)
Pelvic Measurement
Femoral
Renal Arteries
Whole Spine
Pelvic Bones (Pelvis - Hips)
Lumbar Squadron SS
Scrotum
Urography
Ophthalmic Orbits
Tread
Ankle
Pelvic
Visceral Skull - Sagittarius Bay
Spleen
Sternum
Cervix
Pituitary Gland
Venography of brain (MRV)
Hand
Shoulder
X-ray of the heart
Enterography
Breast
Full Body Check-up
In special occasions and where necessary administer single or double dose of sketch accordingly

For claustrophobic there is also the choice of anesthesia or sedative pills
Our centres are registered within the General Health System of the Republic of Cyprus (GESY). To make an appointment for a MRI you will cover from the GSEY you must first secure a referral from your personal doctor who will refer you to another doctor who is a specialist in the particular problem you are facing. During your visit to the specialist, after the necessary examination, the system will be added to the system by him.
Since your referral is in the GSEY system, you can contact us at +357-22519337 or you can e-mail us at info@elvetiko.com. Press the button below to book an appointment now.
Elvetiko Diagnostic Center pioneers in the Radiofacial Division
with total body examination with MRI (MRI Full Body Check-Up).

MRI Full Body Check-Up contributes to early detection and prevention of diseases,
with complete safety something that is secured due to the lack of radiation.

The Elvetiko Diagnostic Center gives priority to people with Multiple Sclerosis
in arranging an appointment for imaging diagnostic examinations.