Model name: Magneton Siemens Avanto

Magnetic power: 1,5 Tesla (T)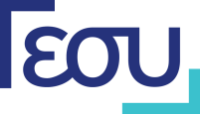 At Elvetiko Diagnostic Center we have a state-of-the-art MRI SIEMENS AVANTO 1.5 TESLA.
The MRI uses radio waves where you receive information about the condition of the tissues from various internal organs in the form of images. MRI offers the possibility of early detection of various changes in the body that occur before the formation of malignancy or other types of pathology. Compared to other imaging methods, it works with non-ionizing radiation and does not burden patients. The MRI procedure is completely painless.
The most common concern is the loud noise of the machine. For this reason, special earmuffs are given to reduce the effect of noise. For claustrophobic patients there is the possibility of using a special reflection mirror, where patients look outwards.
At our Diagnostic Centre there is the possibility of administering a mild sedative, half an hour before the examination. This will help the patient relax so that the examination can be completed. Even for special cases we can schedule an appointment with the anaesthesiologist who will be with the patient throughout the examination. This is achieved by administering an anaesthetic drug where it differs from surgery (does not require intubation). Also patients who have foreign material in their body (pacemaker, orthopaedic material or anything else metal) should inform the secretariat or the technologist before the examination.
Musculoskeletal MRI
(Hand, Knee, Ankle, Ankle, Shoulder, Forearm, Key, Arm)
MRI of the Brain
Pituitary MRI
Chest MRI
Cervical MRI
Abdominal - Pelvic MRI
Prostate MRI (testicles, penis)
Pelvic magnetic resonance imaging
Hip magnetic resonance imaging
Ophthalmic MRI
MRI of the Sinuses
Magnetic Resonance Imaging
Spinal MRI
(Cervical, Thoracic Lumbar)
MRI Multiple Sclerosis
Breast magnetic resonance imaging
MRI Enterography
Magnetic Cholangiopancreatography (MRCP)
Elvetiko Diagnostic Center is a pioneer in the field of radiology
with the full body examination with MRI (MRI Full Body Check-up).

MRI Full Body Check-Up contributes to the early detection and prevention of diseases,
with absolute safety due to lack of radiation.

The Elvetiko Diagnostic Center gives priority to people with MS
in arranging imaging diagnostic examinations.