Manufacturer Specifications:
Senographe DMR, GE Healthcare

Type of mammogram machine equipment:
MODEL Senographer DMR GE

X-ray release options,
Control console, Hand switch

Small Focal points 0.1 mm

Large Focal points 0.3 mm

Dimensions(HXWXD) CM:
(IN) (SCREEN) 171x 55 x 122 (67,2x 21,6 x 48)
WEIGHT, kg (lb) (DISPLAY) 280 (617), column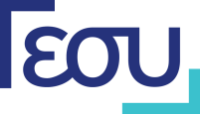 At Elvetiko Diagnostic Center we have the classic upgraded mammogram MAMMOGRAPHY -GE senographe DMR.
Mammography is an important preventive examination for breast cancer, which allows the morphology and structure of breast anatomical elements to be depicted. The Senographe DMR is a sophisticated machine with the possibility of free choice on radiological elements by the user, which aims to limit radiation fields to reduce radiation and better image quality, depending on breast size.
It is a reliable machine for an early finding of converts, controlling breast lesions, cysts, and intrusion nipple but also important to extend any damage to the breast. The appropriate period for the examination is from the 7th to the 15th day of the woman's menstrual cycle. During mammography, light pressure on the breast is exerted, which you place in a special reception machine, in two positions (oblique and face), for about 5 seconds. Pressure is essential for reducing radiation but also for properly evaluating the mammary gland. Breast visualization is printed on special films that are immediately given to the patient.
No special preparation is needed for the exam. It is necessary for women to make an appointment on the right days of the menstrual cycle and if they have previous mammograms they need to bring them with them so as to be compared with the new ones. To properly complete the preventive test for breast cancer, mammography is good to do on the same day as the ultrasound.
Immediate Delivery of Results

Quick Examination (5 minutes)