4 minutes for the whole body

FRAX tool for evaluation
of patients' fracture risk

Morphometric tools that help
in fracture risk assessment
using morphological parameters
such as angle and distance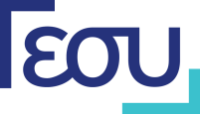 In our center we have a brand new DEXA SCAN DMS STRATOS COMPACT machine (2020 model).
Osteopenia is the initial stage before osteoporosis where it is a bone disease that occurs when there is a loss of calcium, resulting in the bones being thinner and more fragile. In addition to measuring bone density, the STRATOS is a flexible device with a wide range of applications such as fracture risk assessment, prosthesis monitoring and weight management.
The examination is performed in a minimum time where the patient lies on the examination bed. It is a reliable method and low radiation. The measurement is made in the lumbar spine but also in the neck of the femurs.
If the patient has a vertebral ligament or orthopedic material in the femur, the correct measurement of the bone can not be done. In such a case the measurement is made where there is no metal.
Measurement of bone density should be done:
In postmenopausal women under 65 years of age.

In all women aged 65 and over regardless of risk factors.

In women and men who take or are expected to take cortisone for a long time.

People who have suffered a fracture over the age of 50.

In women and men with radiological deformity of the vertebrae.

In women and men who have suffered a fracture after a minor injury.

In women and men being treated for osteoporosis.

In women who have severe back or lower back pain in the hips.

At the age of over 50 years.