Immediate diagnostic direction

Histological Examinations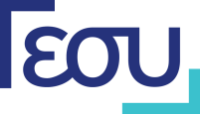 A diagnostic method that examines tissues both macroscopically and under a microscope for the causes of a disease.
It is a field of passenger radiology that, in addition to diagnosis, helps treat various diseases. Special tools are used and under visual monitoring and special catheters or needles are advanced in the target organs. Passive radiotherapy offers a lower risk, less pain and a shorter recovery period compared to open surgery. Percutaneous biopsies are minimally invasive methods of obtaining material for cytological and histological examination from suspected focal lesions of various organs.
It is useful in patients with malignant images who are about to receive preoperative chemotherapy to identify the individual characteristics of the tumor and to receive targeted chemotherapy.
Mainly bone biopsy is used to characterize bone lesions or to obtain material to be cultured to identify the germ that is causing the infection.
Imaging guidance contributes to the high accuracy of the biopsy needle placement, within the lesion, with safe access. The use of coaxial systems allows multiple histological samples to be taken with a single puncture. However, each organ displays its own specificity as far as the indications for a biopsy are concerned.
Thyroid biopsies
Breast biopsies