Our Diagnostic Centers, staffed with experienced and specialized scientists ensure high quality and reliability, in a friendly environment, offering services to the Cypriot public and neighboring countries, through 2 Diagnostic Centers, in Nicosia and Paralimni.
The consistency of the staff, from nurses, medical staff, technologists, cleaning staff, are willing to receive patients in a human-centered environment, who will feel and receive generous respect and support.
The continuous and high training of the staff makes our Centers, Centers of specialization and professionalism. Our patients can be assured of the quality of the services provided to them so that they have the best possible diagnosis and the best possible results.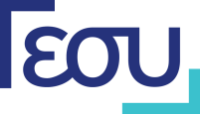 Corporate Social Responsibility
We are putting into practice the ancient institution of sponsorship for the benefit of the Cypriot society and our fellow human beings. The Elvetiko Diagnostic Center, committed to the value of offering to society as a whole, seeks to promote the value of prevention for young people and people of all ages.
In pursuit of this goal, he emerges as a pioneer in the examinations for patients with multiple sclerosis, kidney patients, patients with heart diseases and a sponsor of championship control in football teams.